Are you new to essential oils? Do you love essential oils? Do you have an half an hour to get started? Then let's do it!

Essential oils can be part of YOUR healthy lifestyle.
If you are new to essential oils and are wondering about safety concerns, this course is for you.
If you want to use essential oils but you have a medical condition, you can find some answers here, too.

Get a head start on using essential oils respectfully- not fearfully.

This information on essential oil safety is so important that I want to give it to you for FREE!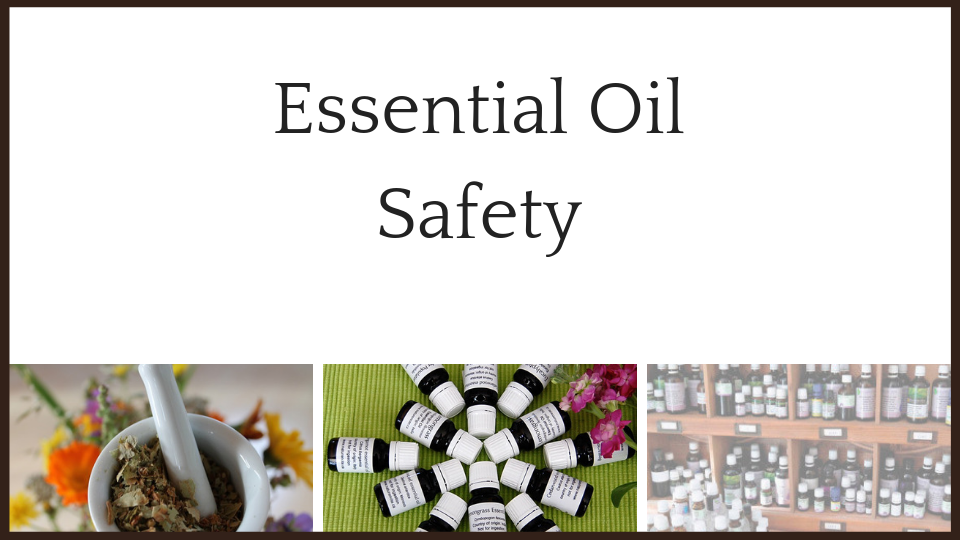 Safety section lectures include:
general rules and guidelines
essential oils during pregnancy
special medical conditions
photo-toxic and irritating essential oils
use of essential oils during cancer treatments
dilution & calculation rates
What students are saying
"I must say ...this one of the most educational and fun aromatherapy classes i've taken. She is fun, steady, and very clear and concise. I will take more classes given by you. Thank you so much Deanna"
Denise N

"This is a brilliant course! It is so informative and offers many great tips to help you safely play and create with oils. Deanna presents in a clear and engaging way. Highly recommended!"

Lisa S

"It is obvious that Deanna is extremely knowledgeable and well-trained. She has answered many questions in her career, and it shows. Her emphasis on safety is impressive, as it is clear she wants these oils to be used in beneficial ways, always. I hope she will create more of these online courses. "
Sheila S
"This is a great course for beginners in aromatherapy. As a phytotherapist and herbalist I know quite a lot about herbs. With this course I got the opportunity to learn even more about plants and the use of their essential oils. Deanna knows her stuff very well and I've always got the feeling that she loves to share what she knows. I enjoyed the course a lot! I am looking forward to more courses by this instructor! Thanks a lot, Deanna!"
Tanja Z
About Deanna
Deanna is a clinical aromatherapist and registered aromatherapist with professional accreditation and membership with BC Alliance of Aromatherapy.
She is also a published author of two relevant aromatherapy books:
Quick start to using essential oils
Natural Skin Care using essential oils and botanicals
Experience
Deanna has thousands of students across 115 countries- and you can be one too!