Are you tired of men giving advice on menopause? I was. Or, insert PMS or pregnancy here instead...
I have a special place in my heart for women and the challenges they face. I have spent a lot of time talking to women about their journeys through life, sharing in their joys and struggles.
The issues that affect women are obviously hormone related, and this course tackles these head on.
Essential oils can provide amazing benefits to you as you care for yourself so that you can in turn care for others. (Because chances are pretty good that you are also in a caregiver situation.) One thing that I have learned is that every woman's journey is unique, but there are a lot of common things that bond us together.
Are you interested in natural alternatives to some of the biggest life issues that women face? Are you curious about essential oils?
This course covers major hormone and related challenges for women:
Stress and/or anxiety
PMS (premenstrual syndrome)
Infertility or Miscarriage
Pregnancy (including postpartum)
Peri-menopause & Menopause
Weight management
During this course you will:
Learn which essential oils are best suited to your stage in life
Learn how to navigate common women's issues using aromatherapy


Make custom projects tailored to your individual needs
Here's the bottom line. By the end of this course you will:
Have: Reference tools and resources available for future use
Do: Practice using the resources to create something that you will use immediately for a problem that you want to solve
Feel: Empowered to make intelligent and wise choices regarding how you will address your health concerns
WHO will benefit from Aromatherapy for Women? Let's look at a case study.

Meet Glenda. Glenda is 48 years old and has nearby aging parents, a husband (Tom) and two older children. They are aged 17 (Dylan) and 21 (Courtney). Dylan is navigating his upcoming last year of high school. He tends to stay out a bit too late sometimes, and Glenda waits up for him. Courtney is attending a local university and is expecting her first baby.
Glenda works at an accounting firm, and March and April are very taxing on her. The hours she puts in means working through many lunches and getting home around 7pm. Sometimes dinner is made already, other times it is not. On these days, she often picks up something on the way home. On a good day it's a Safeway chicken. Sometimes, it's pizza...
She is just trying to make it through tax season, but right now her daughter also really needs her. Tom really does try to be supportive, but he doesn't really understand what has happened to the women he married! She is always tired, a bit distant, gaining weight and he's concerned that she might be a bit depressed.
How Aromatherapy for Women benefited Glenda
Glenda is making time to care for some of her own needs. By taking just a little bit of time out (after the end of April maybe), she finds that the class she signed up for is organized into easily identifiable sections. She sees the section on stress and instantly decides to look at this first.

After downloading the workbook guide, she decides to make one of the projects outlined for stress. Glenda falls asleep faster that night because she knows that she has taken a step to loving and caring for herself, and has made a small list of other essential oils and supplies she will need to make the next, and other projects.
Glenda is most definitely not happy with her body shape and weight. She knows that Tom has also noticed, but has been too kind (or maybe scared!) to mention it. For the last few years she's just tried to accept it as the new reality. But something in her is fighting this, and she is determined to set a realistic, attainable, appropriate goal. She jumps over to the Weight Management section of the course next. She's about to become a grandmother, and wants to be able to keep up and do fun things with her daughter and granddaughter.
Fast forward two months. Courtney's baby is coming soon. Courtney would like to have as natural birth as possible. Glenda remembers that there was information in Aromatherapy for Women about pregnancy, making a birth plan, and postpartum care. They log into the course and go through these lectures together.

There are other sections of the course that interest Glenda too, especially the menopause section. At this point Tom is curious, and he winds up watching some of the lecture with Glenda, prompting a long chat about life in the menopause lane. He encourages her to try all of the projects.
This is
just one example
of how Aromatherapy for Women can have a life changing impact- and on
potentially several other people as well. It's practical. It's real.
It's for women.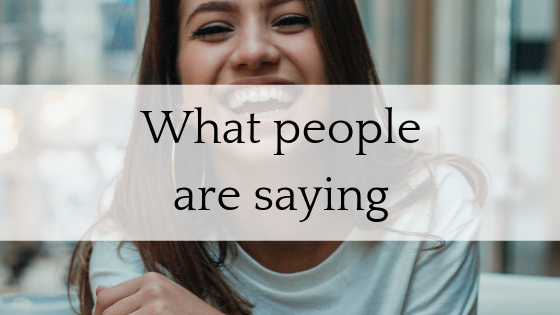 What women are saying about Aromatherapy for women

"Just finished up the Aromatherapy for Women Course from Deanna Russell. I absolutely loved it! It has really increased my confidence with using essential oils on future clients and it's given me a lot of ideas on how I can use aromatherapy to help them. I'm excited to start implementing what I learned. If you're looking to learn more about using essential oils to ease the symptoms of stress, pregnancy, labour or menopause, I highly recommend it!"
Maggie Reid- Sacredlightbirth

"This course was full of well-organized, easy to follow information. It had so many practical, real world applications for women in all stages of life to relate to. The projects were thoughtful, clear, and easy to personalize to my own needs.
The instructor is very knowledgeable and obviously passionate about aromatherapy which helped me feel comfortable to try the projects on my own and to feel capable of completing other recipes listed in the guidebook.
I am really happy to have gained this knowledge at this point in my life, as I am currently expecting my first child, and I feel I will continue to use what I have learned a lot in the coming months and years!"
Shaye R.
This course comes with a comprehensive workbook for easy reference as you work through the projects. It also includes "recipes" for formulas.
This course outlines practical strategies for dealing with these phases of life. Projects for the course include:
Make essential oil blends for diffuser
Make a massage oil blend
Make a body scrub
Make a body spray for hot flashes and more
This course is brand neutral.
Aromatherapy for Women is an ideal resource for doulas, alternative healthcare practitioners and life coaches.

Important: My sincere apologies, but I am not able to give medical advice or answer medical questions- please consult with your health care provider for your individual situation.

Keywords: aromatherapy, essential oils, women's health and wellness
Your Instructor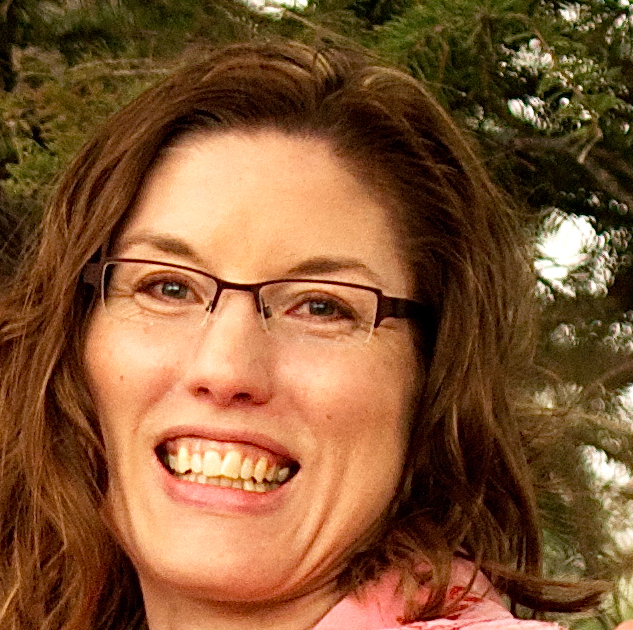 Deanna Russell is a clinical aromatherapist, registered aromatherapist, and essential oil therapist located in Calgary, AB Canada. She is also the owner and founder of Nature Notes Aromatherapy.
Deanna loves photography, gardening, tea blending, design and typography. She has been experimenting with creating stuff since early childhood, and now as an adult enjoys teaching others her passion for aromatherapy and essential oils.

Deanna is a professional member of BCAOA (British Columbia Alliance Of Aromatherapy in Canada and has a private consulting practice in Calgary, AB Canada.
Deanna has authored two books and other resources for those interested in aromatherapy topics. For more info on this, visit the website: Books and printables
Course Curriculum
Course info
Available in days
days after you enroll
Welcome! Let's get started
Available in days
days after you enroll
Frequently Asked Questions
When does the course start and finish?
The course starts now and never ends! It is a completely self-paced online course - you decide when you start and when you finish.
How long do I have access to the course?
How does lifetime access sound? After enrolling, you have unlimited access to this course for as long as you like - across any and all devices you own.
What if I am unhappy with the course?
We would never want you to be unhappy! If you are unsatisfied with your purchase, contact us in the first 30 days and we will give you a full refund.
Is there a certificate included with this class?
No, not at this time.